We typically talk about gig driving jobs here, as they offer so much flexibility for us drivers to make our own hours, etc. but I did want to dive into the USPS Rural Carrier option that you might consider. 
If you don't already know and landed on this article without seeing the rest of our site, we sell support products for delivery drivers. It started when I was building my graphics business and I did delivery and ride share driving to supplement my income as the new business grew. 
Though most our products are bought by Doordash, Uber Eats, and Instacart drivers, we've had quite a few USPS Rural Carriers use our car signs to replace a flimsy paper USPS sign taped to the car window. This caught my interest to learn more about being USPS Rural Carrier and I reached out to them to learn more. Spoiler alert, I didn't end up driving for USPS though I can definitely recommend it, so read on!
One thing I like to do when evaluating something is to make a top 10 list. Then I look at each item and see if it resonates with me. If I like at least 6 out of 10, then it's something I look into. So diving right in, here are are 10 reasons why you might consider becoming a Rural Carrier with the United States Postal Service (USPS):
Job security: The USPS is a large, stable organization that provides long-term job security and opportunities for advancement.
Competitive pay and benefits: Rural Carriers earn a competitive salary and are eligible for benefits such as health insurance, retirement plans, and paid time off.
Flexible work schedule: While your work schedule will be determined by the needs of the USPS, you may have some flexibility in your schedule and the ability to work overtime hours for additional pay.
Opportunities for advancement: The USPS offers opportunities for advancement within the organization, including promotions to higher-level positions.
Training and development: The USPS provides comprehensive training and development programs to help employees build the skills they need to succeed in their roles.
Sense of community: As a Rural Carrier, you will be an important part of your local community, providing an essential service to your neighbors and building strong relationships with your customers.
Active work environment: Delivering mail and packages as a Rural Carrier can be a physically active job, which can help you stay healthy and active.
Opportunities to drive: If you enjoy driving, being a Rural Carrier can be a great way to spend your workday, traveling through scenic rural areas and small towns.
Opportunities for independence: While you will be part of a larger organization, as a Rural Carrier you will have a degree of independence and autonomy in how you carry out your work.
Satisfaction of helping others: As a Rural Carrier, you will play an important role in delivering mail and packages to people across your community, making a difference in their daily lives.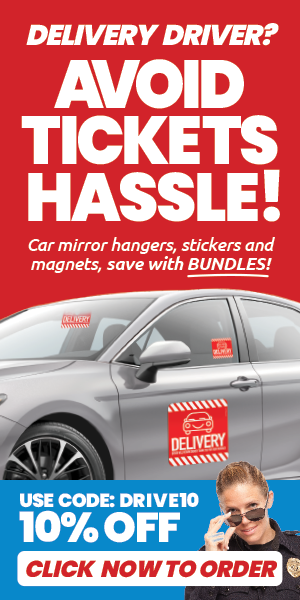 From chatting with some our customers and reading online reviews, I gather that working as a Rural Carrier for the USPS can be a very positive experience. 
They like being responsible for delivering mail and packages to customers on their route and get to make decisions about how to efficiently complete their deliveries. This is definitely something that struck a cord with me. You are not completely free like other gig jobs, but a little structure is not a bad thing, especially for us that are not always as motivated as we should be.
Many Rural Carriers develop strong relationships with their customers and feel a sense of community while on the job. The pay and benefits are competitive, and the USPS provides comprehensive training and development programs to help them build the skills they need to succeed in their role. Additionally, there are opportunities for overtime pay, which provides extra income and flexibility.
Overall, I get the sense that those who enjoy independence, physical activity, and community involvement may find working as a Rural Carrier for the USPS to be a rewarding job. Good pay and benefits are enticing. The opportunities fhor career advancement within the organization are also considered excellent.
So I guess in the end it comes down to are you strictly looking for a gig job or are you more interested in the driving side of things? If I didn't need the flexibility first and foremost, this is definitely one I would go for!
To apply for a Rural Carrier position with the United States Postal Service (USPS), you can follow these steps:
Click here to go to USPS Job Search
Type these for keywords: Rural Carrier
Select the location you want to work
For "Functional Area" select: Delivery/Customer Service
Press Start
This will show you positions available in your area. Select the one you like and click to learn more and start the application process. 
I hope you find this article interesting and helpful and don't forget to check out our products to help with your driving efforts!
Ps. My graphics business is doing great, if you'd like to check it out click here. I don't drive much anymore, but every once in a while when I want to get away from the computer, I hop in the car and enjoy a few hours on the road.