Support Products for Delivery and Rideshare Drivers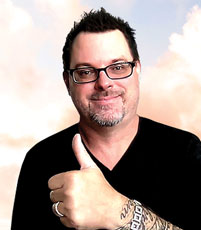 Hello, I'm Sebastian and I just wanted to introduce myself and say thank you so much for supporting our family with your purchase!
Some years back, with the support of my wife Jen, I decided to start my own graphics business after working in the industry for others, for many years. 
At the time we were doing delivery driving to make ends meet. Not being happy with the provided signs and being the creative type, I made us custom vehicle signs to help us in our driving efforts. We got lots of compliments from fellow drivers, who often asked where can they get the signs. Which got us thinking about selling them with our own online store. 
Starting with the Mirror Hangers, Stickers, and Magnet Signs, we expanded with Bag Seal Stickers and Rideshare Tip Signs to help get bigger tips and better reviews. We've also added In Car Camera Recording, No Smoking/Vaping, and No Food stickers for ride share drivers to let folks now what your vehicle policies are. 
Please don't hesitate to reach out with any questions or if there is something you would like to see added to our lineup!
Thanks again,
Sebastian and Jen
Ps. The graphics business is doing great! If you're interested, check it out here.
Without further ado, here's what we have to make your driving life easier…
Avoid Tickets, Hassle, and Get Better Tips and Reviews
The best way to avoid tickets and hassle as a delivery driver is to have signs visible on 3 sides of your vehicle. Choice of mirror hangers, magnets, and stickers or SAVE with bundles! Though we recommend our Delivery Signs as they will work for all services, which is especially beneficial if you drive for multiple services or switch down the line. That said, we do offer Doordash specific signs if you prefer.
You also want to actively encourage your customers to give you bigger tips and 5-star reviews with Bag Seal Stickers. A few pennies per sticker, can translate into dollars of profit!
Sale!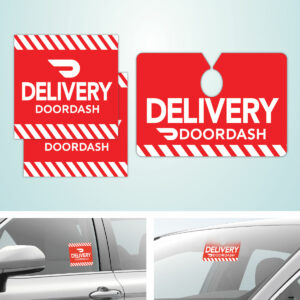 Sale!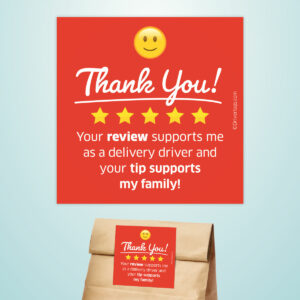 Sale!